Transform Your Wired Speakers into Wireless with the Sonos Amp
How to Connect Your Analog and Architectural Speakers to the Sonos Ecosystem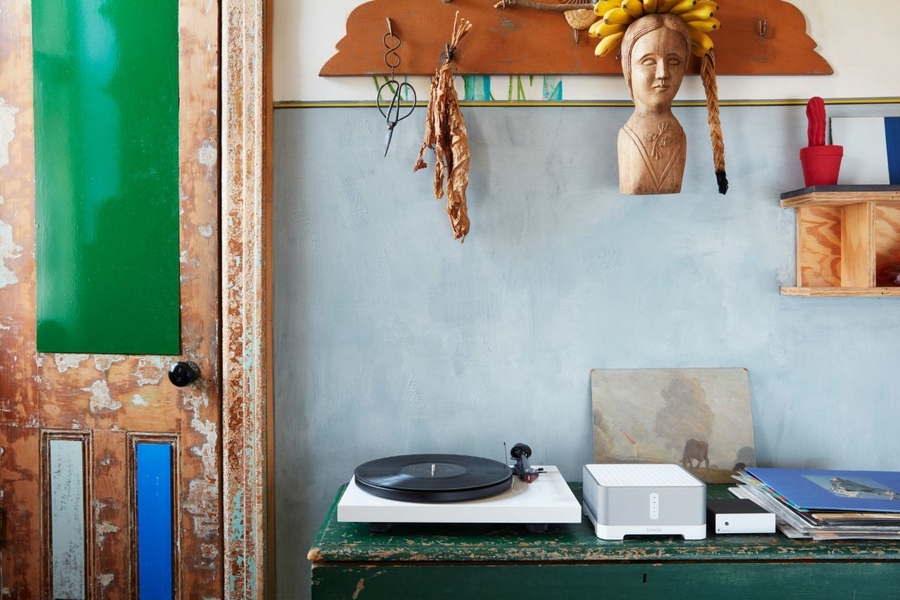 How do you currently enjoy music in your California home? Maybe you invested in a high-end audio system years ago. Perhaps you're new to the multi-room audio game. No matter your situation, our Sonos products make it easier than ever to wirelessly stream music in every room (and outdoors too) of your house. You'll host livelier parties, add pizzazz to your morning routine, and soundtrack dinnertime more often when music is one tap away on your smartphone.
But what if your existing speakers can't wirelessly connect to your phone? Luckily, if you already own an analog system, you can convert it to wireless with the Sonos Amp. And with their architectural speakers, you can build a whole home AV system that perfectly blends into your San Bernardino, CA lifestyle. How? Continue reading to find out.
SEE ALSO: What an Expert Integrator Can Bring to Your Home Theater
Covert Analog to Wireless
If you're already equipped with high-end speakers by your favorite manufacturer, there's no reason to replace your system for the advantages of wireless streaming. You can still enjoy your digital library and sync to any smartphone or tablet through the Sonos Amp.
It's an amplifier that connects to wired speakers and creates a wireless signal that will now work with the Sonos app. Want to listen to vinyl across the house? You can merge your turntable with the Amp, seamlessly joining it into the Sonos ecosystem. Spin your favorite vinyl LPs over every speaker, then stream from Spotify, Apple Podcasts, and Pandora. The Amp is useful in your media room or home theater, too, as you'll now wirelessly stream shows, movies, and video games to your wired speakers.
Invisible Sound System
The Sonos Amp is also built to connect architectural in-wall and in-ceiling speakers to your wireless multi-room audio, so you can experience brilliant audio without compromising space. Sonos' wired in-wall speakers sync to the Amp and, through its custom Trueplay tuning feature, will adjust the sound to your room's acoustics. We'll install architectural speakers to discreetly blend in with your décor and merge with your other floor-standing, bookshelf, or portable speakers for a delightful wireless audio experience.

Ready to bring whole home AV to your home? Contact Elite Custom Audio Video to build a system that can incorporate your existing speakers. Call our office at (909) 931-2835 or submit our query form here. We'll be in touch soon!

No video selected.